Welcome to The Brooker Law Firm, P.A.
PERSONALIZED TAX & PROBATE LEGAL REPRESENTATION IN COLUMBIA, SC
---
Trusted by clients across South Carolina since 2005, the Brooker Law Firm, P.A. offers clients high-quality legal services. Throughout the years, we have built a client base of family-owned businesses and medium to high net-worth individuals. Providing our clients with the solutions is our utmost goal.
Whether you need cogent legal advice for federal and state matters, business mergers and acquisitions, estate planning, probate, or other associated services, our attorneys are here for you.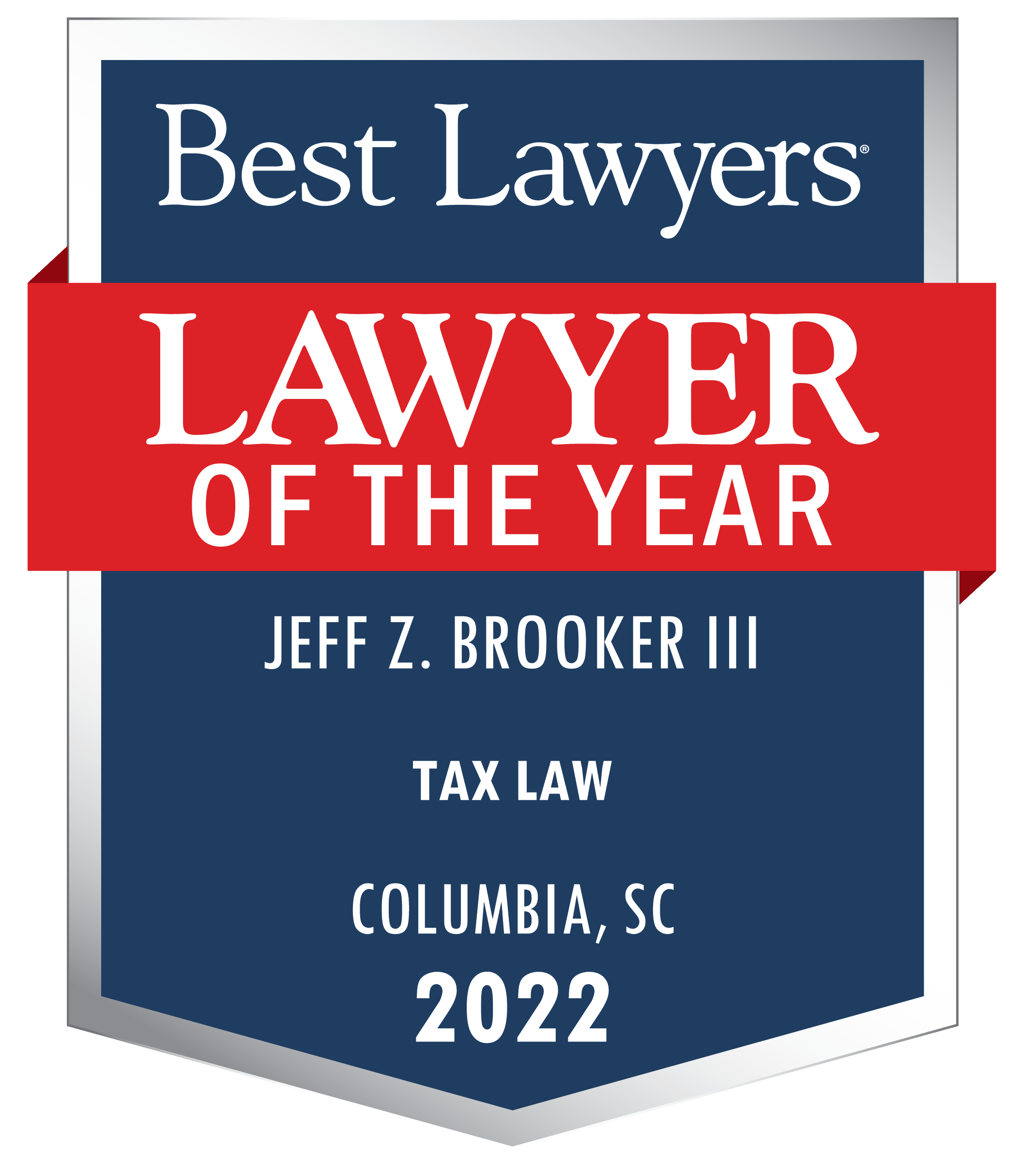 Work With Nationally Recognized Attorneys
Jeff Z. Brooker, III, has been recognized as one of the Best Lawyers (link to Reviews page) in America, as evidenced by being included on U.S. News and World Report's Best Lawyers list since 2012. The Brooker Law Firm, P.A. itself was voted as one of the best law firms in America for 2020 by the same publication.
As the issues affecting personal business or estate planning become more complex, the professionals at The Brooker Law Firm, P.A. strive to find effective and economical solutions for our clients.